Harry Lee
Lead DevOps Consultant
---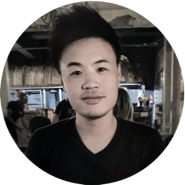 I am a DevSecOps evangelist and an engineer who is passionate about technology and gadgets. My expertise is in designing and implementing cloud-native solutions, propagating the DevOps culture and providing DevOps training across the organisation. My mission is to continuously deliver business value and ensuring high availability and scalability of the business.
---
Work Experience
Lead DevOps Consultant
I help financial services establish a DevOps culture across the organisation through tooling, testing and training. I also help companies navigate the cloud-native landscape by evaluating and integrating various technologies with the client's technology stack.
Design and implement cloud infrastructure (AWS / GCP)
Implement cloud-native technology and strategy (Kubernetes / Openshift)
DevOps tooling and training
Senior Operations and Infrastructure Developer
I focused on building Openshift clusters that can be deployed on both on-premise and cloud (AWS) infrustructure.
Facilitate hybrid cloud strategy (on-premises and AWS)
Implement Openshift
Propagate DevOps culture
Lead DevOps Engineer
I lead the DevOps team at VAT IT. During my tenure, I have coordinated the cloud migration of our systems and successfully migrated 60% of our workload to AWS. I lead the cloud-native and microservices movement within the organisation. This has resulted in the container-first and agile approach to developing our applications.
Guide cloud infrastructure implementation
Train developement teams on DevOps culture
Implement system observability (logging and monitoring)
Support CI/CD pipelines
DevOps Engineer
I started the infrastructure-as-code culture within the team which allowed infrastructure automation that reduced human error and deployment time. We used Jenkins with Docker to facilitate our CI/CD pipelines and the ELK stack with Prometheus for application monitoring and logging.
Implement Kubernetes
Configure AWS cloud infrastructure
Design microservice architecture
Infrastructure support of all software applications
Lead Software Engineer and Co-founder
The Inspiration Lab was an online marketplace for university graduates seeking employment opportunities. I was the technical lead in the designing and implementation of the platform as well as client facing and project management. Our aim was to streamline the connection between companies and students. Our platform had over 7000 students (spanning across 5 major universities in South Africa) and over 100 companies using our services. The Inspiration Lab attended WebSummit 2015 (Dublin) as an ALPHA startup. The company was eventually disbanded due to a lack of funding."
Organisation / Volunteer
Senior Executive Committee
---